Visitor Information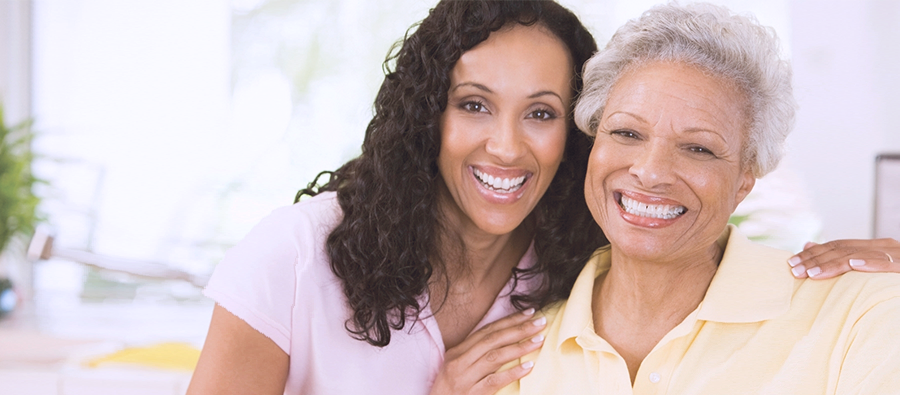 Visiting Hours
General visiting hours are from 11:00 a.m. – 8:00 p.m. daily. Extended visiting hours may be arranged at the discretion of the patient's physician and the nursing supervisor. Visitors may be asked to leave a patient's room during tests and treatments.
Intensive Care Unit Visiting Hours
We kindly ask that visitors are limited to two at a time inside ICU patient rooms unless special arrangements have been made with the patient's nurse. Comfortable waiting areas are provided nearby. When visiting patients in the ICU, please follow these guidelines:
Only immediate family members or significant others are allowed to visit in the ICU.
Due to increased risk of infection, children under the age of 12 are not allowed to visit.
Please limit visits to 10 -15 minutes.
To protect the privacy of all of our patients, please do not visit in the ICU hallways.
Visitor Parking
Free parking is located near all of the hospital entrances.
Visitor Waiting Areas
The hospital provides spacious and comfortable lobbies and family waiting areas throughout the facility. Vending machines offering a wide range of snack foods are located in the Cafeteria on the first floor. Wireless Internet access is available throughout the hospital, including in family waiting areas, patient rooms, and the Cafeteria.
Dining
Our Cafeteria is located on the first floor and is open daily providing a wide range of healthy selections for breakfast and lunch including daily hot entrees, a salad bar, grill and a variety of desserts. Hours vary by season.
We are Tobacco-free at St. Luke's
St. Luke's Medical Center is a tobacco-free campus. This means that the use of any tobacco products including cigarettes, cigars, pipe, chew tobacco, electronic cigarettes or vapors and any smokeless tobacco-related products is prohibited anywhere on the campus. This includes the Medical Office Building, parking lots, driveways, vestibules, private sidewalks, entranceways and private vehicles while parked on St. Luke's property.
We understand that this may be difficult for many individuals that come to our hospital. At St. Luke's, we are committed to providing support to our visitors, employees and patients with additional resources. If you are interested in quitting, please call the Arizona Smokers Helpline, at 1-800-556-6222.
If you use tobacco-related products and are coming to the hospital for any reason:
Please check with your health care provider and/or physician about nicotine replacement options such as gum, patches and lozenges that can assist you.
If you use tobacco-related products and are being admitted to the hospital following an Emergency Room visit:
Please notify your nurse or attending physician that you would like assistance through nicotine replacement options.
Please inform your visitors about St. Luke's Medical Center's tobacco-free policy so that they can be prepared before they arrive. Aids such as chewing gum and candies are available in our gift shop to assist your loved ones while visiting you in the hospital.
If you are visiting or escorting a loved one and use any type of tobacco-related products:
Please remember that the use of any tobacco-related product is prohibited anywhere on campus. This includes the Medical Office Building located next to the hospital.
Chapel & Pastoral Care
At St. Luke's Medical Center, we believe that spiritual care is a vital part of the healing process and that it can help connect patients and their families to valuable sources of inner strength during times of illness and medical crisis. Our spiritual care program is available to people of all faiths and to those with no formal religious affiliation.
Our chaplain is available for prayer and counseling; to help families clarify ethical dilemmas about medical treatment plans and withdrawal of life support, to provide emotional and spiritual support for dying patients and their loved ones and to provide comfort to patients and families when there is a need.
St. Luke's Medical Center has many volunteer chaplains representing a variety of faiths to care for our patients providing pastoral care, counseling and sacraments. If you would like to receive a visit from one of our hospital chaplains, please notify the patient's nurse or doctor. Only hospital staff with direct knowledge of the patient's condition must call. The church office staff will ask several questions to evaluate the patient's needs and condition.
Our Chapel
Our beautiful chapel is located on the first floor near the main lobby and open 24 hours a day, 7 days a week for patients, visitors and staff. The chapel also may be reserved for memorial services.
Lodging
We are pleased to provide a list of hotels near the hospital as a courtesy for our patients and visitors. Though care has been taken to compile this list, St. Luke's Medical Center does not endorse any hotel or guarantee the accuracy of the hotel information.
Renaissance Phoenix Downtown Hotel
50 East Adams St., Phoenix
602-333-0000
Distance: 1.87 miles
Arizona Vacation Rentals
480-939-3268
arizonavacationrentals.com
Homes are available all over the Valley.
Super 8 Motel
965 E. Van Buren St.
602-252-6823
Distance: 0.93 miles
Springhill Suites by Marriott
802 E. Van Buren St.
602-307-9929
Distance: 1.12 miles
Hyatt Regency Hotel
122 N. 2nd St.
602-252-1234
Distance: 1.70 miles
Hilton Suites Phoenix
10 E. Thomas Road
602-222-1111
Distance: 3.62 miles
Ramada Inn Downtown
401 N. 1st St.
602-258-3411
Distance: 2.45 miles
Fairfield Inn & Suites Phoenix Midtown
2520 N. Central Avenue, Phoenix
602-716-9900
Distance: 3.51 miles
Holiday Inn Express Hotel & Suites Downtown Phoenix
620 N 6th St
602-452-2020
Distance: 1.57 miles
For corporate book rates, click here.