Heart Care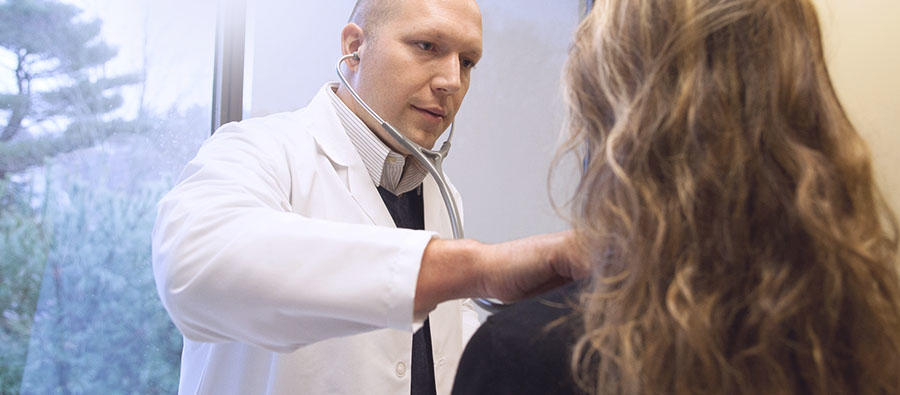 We are here to help you find what you need.
Heart disease remains a leading threat to the health of Americans. That's why St Luke's Medical Center's experienced cardiac team is committed to delivering expert care for your heart, offering a broad spectrum of cardiac services, from non-invasive tests for early diagnosis and treatment to open heart surgery.
Arizona's Most Trusted Cardiology Center 
 
When it comes to innovation, St. Luke's Medical Center is Arizona's leader in cardiology. Not only is St. Luke's the first hospital in Arizona to have a cardiac catheterization lab and to successfully implant a cardiac pacemaker, but St. Luke's is also the first hospital in Phoenix to perform open heart surgery. We offer a broad array of heart-related services, including:
Peripheral Artery Disease:
Our vascular surgeons are pioneering a better way for treating peripheral artery disease (PAD). In 2016, St. Luke's Medical Center performed the first Pantheris™ treatment for PAD in the Southwest. Pantheris lumivascular atherectomy system is the first-ever image-guided atherectomy device for the treatment of PAD.
The Radial First Approach: 
Performed through the patient's radial artery, located on the wrist. We are the first hospital and one of only a few hospitals in the country to utilize the Radial First Approach as the preferred method for all cardiac catheterization procedures.
Diagnostic Imaging Offered at St. Luke's Medical Center
64-Slice CT scanner

MRI (Magnetic Resonance Imaging)

Nuclear medicine cameras

Echocardiography

Stress testing

EKG

Holter and event monitoring
Cardiovascular Intensive Care: 
After heart surgery, patients receive the specialized care they need in our Intensive Care Unit. This unit is equipped with high-tech monitoring systems to help assure the heart is functioning properly as patients recover from surgery and heart disease.
Designated Chest Pain Center
St. Luke's Medical Center is an Accredited Chest Pain Center by the American College of Cardiology.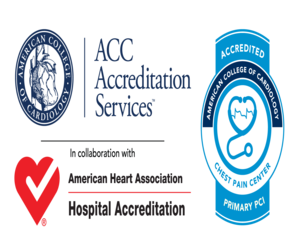 What is a HeartView Scan?
The HeartView Scan is a non-invasive way to detect health problems before symptoms occur. The scan takes approximately 10 minutes and is performed on a state-of-the-art 64-slice CT scanner. This test measures the amount of atherosclerotic "plaque" in the coronary arteries. Plaque is the substance that builds within the walls of the arteries and can cause a heart attack if the arteries become blocked. Early detection is the key to treating heart disease. According to the American Heart Association, nearly 2,400 Americans die of cardiovascular disease each day – this is an average of one death every 37 seconds.
Facts about the HeartView Scan:
The HeartView Scan requires no advance preparation. A few electrodes are placed on the chest and you will breathe deeply as the scanner captures images of the beating heart and surrounding vessels.
The cost is $99 and no insurance will be filed (a physician's order is required). Just call 1-877-924-WELL (9355) to schedule a scan for yourself or a loved one.
The HeartView Scan will be reviewed by a board-certified cardiologist affiliated with St. Luke's Medical Center. The screening report will be sent directly to you and your primary care physician if you provide the information at the time of the test. If your reports suggest that follow up is needed, we recommend you make an appointment with your primary care physician.
If at any time you experience chest pain or other warning signs of a heart attack, go to your nearest emergency room for immediate evaluation.
To schedule a HeartView Scan, call 1-877-351-WELL (9355).
What is a TripleView Screening?
Millions of Americans live with high blood pressure, coronary artery disease, and stroke risk—and many don't even know it. TripleView is a screening package that can detect issues early using ultrasound technology. This non-invasive, three-part test includes an ankle brachial index (ABI), carotid ultrasound, and abdominal ultrasound to detect for abdominal aortic aneurysms (AAA). The entire process takes approximately one hour and the results can provide you and your physician with a clear picture of your vascular health. Problems can be treated sooner, so you can enjoy many more years to come.
The TripleView screening package at St. Luke's Medical Center is specially priced at $99 for a limited time and does not require a doctor's order.
To schedule a TripleView screening, call 1-877-351-WELL (9355).
Conditions
Peripheral Artery Disease
Arrhythmia
Heart Diseases
Treatments
Cardiac Catheterization
The Radial First Approach
Coronary Bypass Surgery
Minimally Invasive Coronary Artery Bypass (MIDCAB)
Heart Valve Surgery
Resources
Atrial Fibrillation: When an Irregular Heart Rhythm Should Cause Concern

As children, many of us liked to play doctor and listen to the sound of someone's heart − the steady bump, bump, bump sound was fascinating for those curious minds. But what happens when that steady heart rhythm becomes erratic? For some people, they may have atrial fibrillation (AFib), which affects at least 2.7 million Americans.