Careers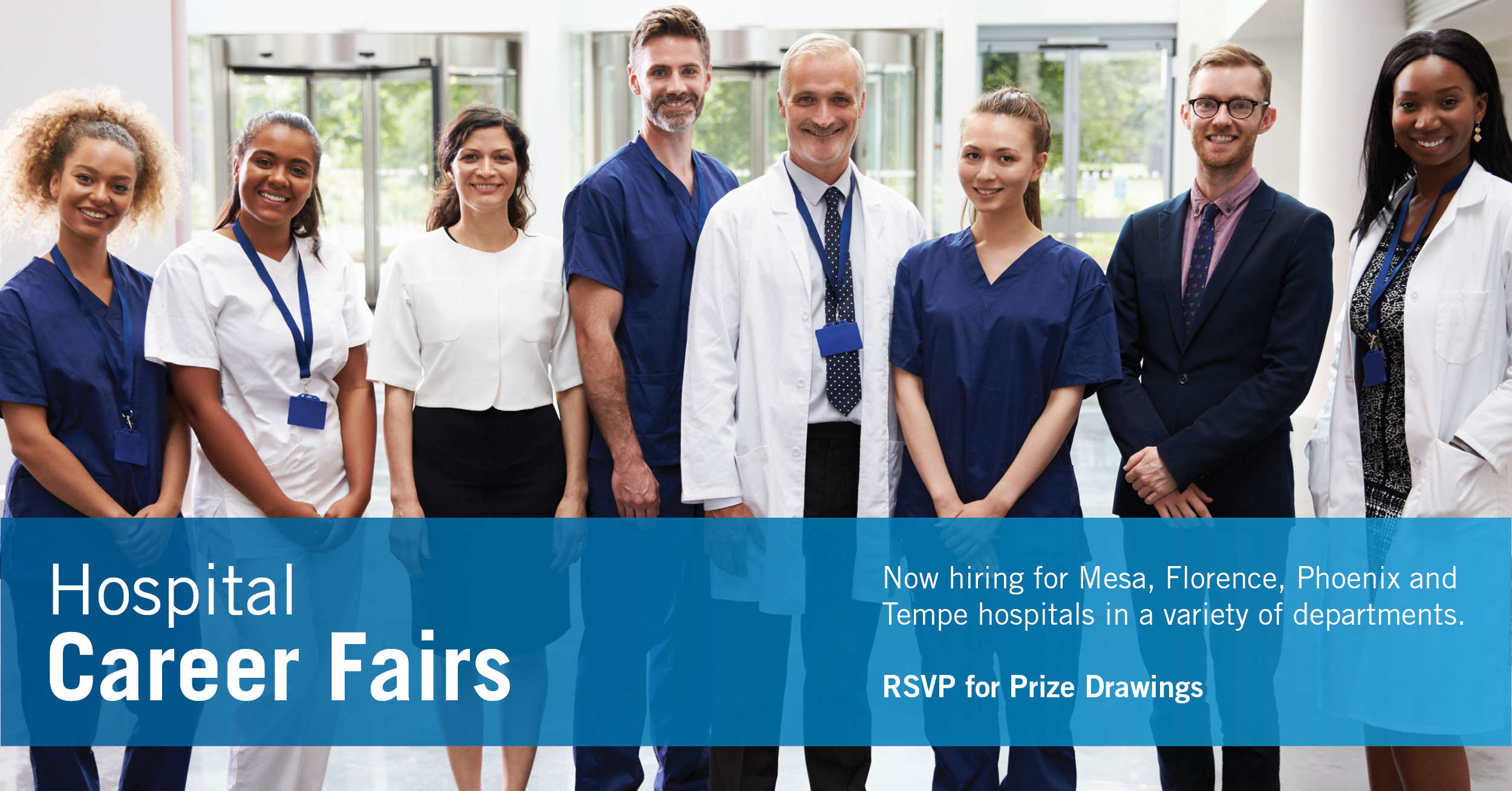 Working at St. Luke's Medical Center
St. Luke's Medical Center has served patients in the greater Phoenix area for more than 100 years, and during that time, we have become known as an employer of choice and a hospital that consistently delivers on its promise to provide quality health care and exceptional customer service. Our 200-bed acute care medical center is equipped with some of the most modern medical technology available, so we can treat a variety of conditions faster and with greater precision. We are known for pioneering work in a number of areas - in fact, we were the first hospital in Arizona to open a cardiac catheterization lab, the first in Phoenix to perform an open heart surgery, and the first to open a laminar air flow surgical suite for orthopedic surgery.
St. Luke's Medical Center is accredited as a Chest Pain Center and recognized as a Cardiac Receiving Center. Our orthopedics program has been recognized as a Blue Distinction Center and is part of the Aetna Institutes of Quality network. The Bridges Center for Surgical Weight Management is recognized a Center of Excellence for Bariatric Surgery by the Metabolic and Bariatric Surgery Accreditation and Quality Improvement Program. (MBSAQIP). St. Luke's Medical Center is fully accredited by DNV, a worldwide leader in quality management. Our ultimate goal is to help patients get well, get healthy and get their life back to normal as quickly as possible. It's easy to see that this desire to help others is in the hearts and minds of our caring and experienced staff members. They strive to make each patient's experience as pleasant, convenient, and comfortable as possible by providing an extraordinary level of care and focusing on patient safety.
We offer a variety of inpatient and outpatient services, including Acute Rehabilitation Hospital, Dr. Tafur Generations Program, wound center, pain management center, Center for Orthopedic Innovation and the Bridges Center for Surgical Weight Management. We have career opportunities for those interested in nursing jobs, travel nursing jobs, therapy jobs and new grad/entry level jobs. Whether you're looking to work in anything from mental health and emergency care to hyperbaric medicine or pain management, St. Luke's Medical Center is the choice for you!
Physician Group Staff Openings
Benefits of Working at St. Luke's Medical Center
St. Luke's Medical Center is a great place to work. Our employees enjoy opportunities for professional development and career advancement, as well as a competitive compensation and benefits package. We offer:
Competitive salary

Shift differential

Tuition reimbursement

Vacation and holidays

401(k) retirement plan

Medical, dental, and income replacement insurance plans

Prescription drug plan

Flexible spending accounts

Optional long-term care benefits

Employee assistance program
St. Luke's Medical Center offers numerous employee recognition opportunities, including participation in the Daisy Awards, a national nurse recognition program celebrating the compassionate work of nurses who provide direct care to patients and families.