About Us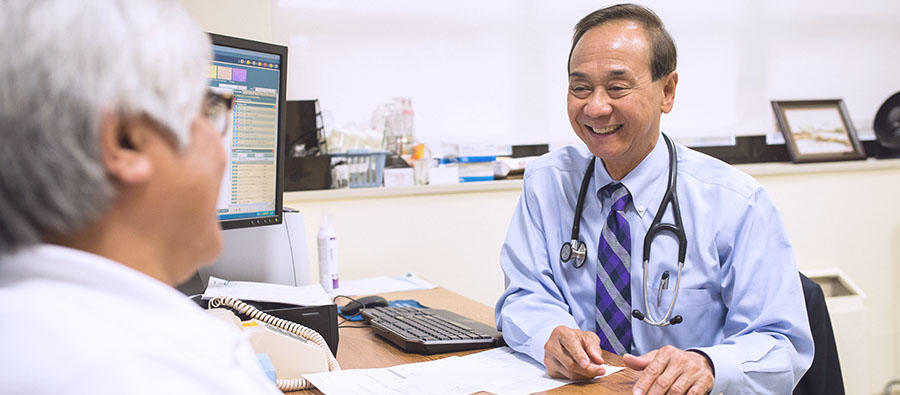 What Should I Know About St. Luke's Medical Center
St. Luke's Medical Center has been caring for the people of the Valley of the Sun for more than a century. What stands today as a 219-bed tertiary medical center began as a 20-bed facility dedicated to serving patients with tuberculosis. Today, St. Luke's team of highly trained and certified physicians specializes in heart care, orthopedics, surgical weight loss, emergency services, cardiopulmonary services, physical rehabilitation, and wound care. The St. Luke's campus includes the acute-care hospital, a behavioral health center with inpatient and outpatient services, and two medical office buildings.
Throughout its history, St. Luke's has maintained its commitment to excellence while also embracing new technologies and medical breakthroughs. The result is a hospital that consistently delivers on its promise to provide outstanding healthcare.
Learn more about:
Our Mission
We seek to improve the quality of life in our community by providing compassionate, high-quality health care that is driven by values, led by innovation and focused on excellence, service and collaboration.
Our Vision
Transform health care through innovation by engaging the extraordinary passion and commitment to excellence of our team.
Our Values
Our values serve as the compass for our actions:
Integrity: We serve with personal integrity as vigilant stewards of our resources and reputation through a commitment to ethics and accountability.
Service: We are committed—in both heart and mind—to treating our patients and each other with professionalism, courtesy and compassion.
Innovation: We continually seek and adopt innovative technologies and methods for providing quality care, exceptional service and efficient, cost-effective operations.
Excellence: We engage in the passionate pursuit of professional and personal excellence.
Responsiveness: We act with urgency and responsiveness toward our patients and each other.
Teamwork: Together we create mutual, enduring value through collaboration, teamwork, recognition and mutual respect.
Focus: We operate with a clear and constant focus on the health care needs of our community and on building value for our organization.
Inspiration: We seek to inspire our patients and each other through a positive attitude and passion for our mission and vision.
We are Tobacco-free at St. Luke's
St. Luke's Medical Center is a tobacco-free campus. This means that the use of any tobacco products including cigarettes, cigars, pipe, chew tobacco, electronic cigarettes or vapors and any smokeless tobacco-related products is prohibited anywhere on the campus. This includes the Medical Office Building, parking lots, driveways, vestibules, private sidewalks, entranceways and private vehicles while parked on St. Luke's property.
We understand that this may be difficult for many individuals that come to our hospital. At St. Luke's, we are committed to providing support to our visitors, employees and patients with additional resources. If you are interested in quitting, please call the Arizona Smokers Helpline, at 1-800-556-6222.
If you use tobacco-related products and are coming to the hospital for any reason:
Please check with your health care provider and/or physician about nicotine replacement options such as gum, patches and lozenges that can assist you.
If you use tobacco-related products and are being admitted to the hospital following an Emergency Room visit:
Please notify your nurse or attending physician that you would like assistance through nicotine replacement options.
Please inform your visitors about St. Luke's Medical Center's tobacco-free policy so that they can be prepared before they arrive. Aids such as chewing gum and candies are available in our gift shop to assist your loved ones while visiting you in the hospital.
If you are visiting or escorting a loved one and use any type of tobacco-related products:
Please remember that the use of any tobacco-related product is prohibited anywhere on campus. This includes the Medical Office Building located next to the hospital.