Pain Management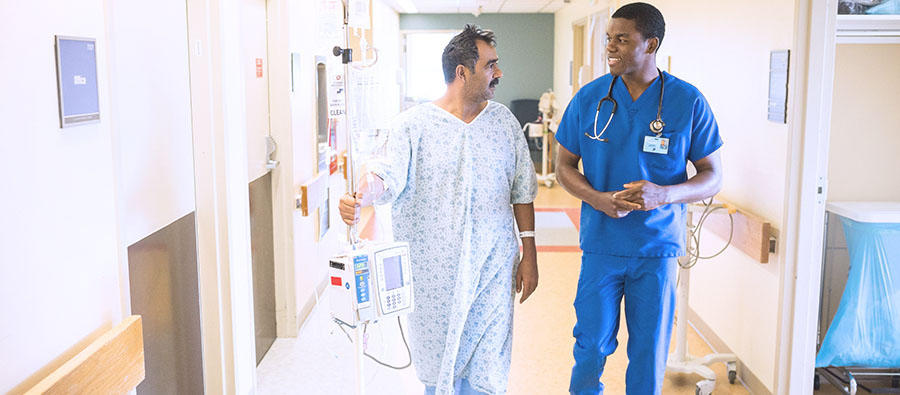 We are here to help you find what you need.
Chronic pain is a complex medical problem that can have profound effects on a person's physical and mental wellbeing. Through proper pain management, patients can successfully decrease their level of pain and suffering, achieve a maximum level of functionality and independence, and restore a better quality of life.
St. Luke's Medical Center partners with Tempe and Phoenix-based pain management providers that are board-certified by the American Board of Anesthesiology. Providers offer many advanced therapies for managing acute and chronic pain, including some therapies that are not performed at any other facilities in the area. 
For more information about your pain management options, contact us at (602) 795-PAIN (7246). You have non-opioid/narcotic options for dealing with pain—let the pain management specialists at St. Luke's Medical Center help you find what works.
Conditions
Back pain
Neck pain
Pain from illnesses or injury
Collision-related injuries
Degenerative medical conditions
Treatments
Cervical / Lumbar Facet Radiofrequency Ablation
COOLIEF*: Cooled RF
Discography
DRG (Dorsal Root Ganglion) Stimulation
Epidural Steroid Injections (Cervical, Lumbar, Thoracic)
Facet Joint Injections
Kyphoplasty/Vertebroplasty
Lumbar Sympathetic Blocks
Nerve Blocks
Percutaneous Disc Decompression
Sacroiliac (SI) Joint Steroid Injections
Spinal Cord Stimulator Trial/Implant
Resources
From Flip to Flop

Flip flops, the summer staple 'shoe', might be a real health flop. Aside from the obvious lack of protection (meaning you're more vulnerable to dropped objects, stubbed toes and the like), your favorite pair could damage your feet.